Pride Edition Mini Hazelnut Chunky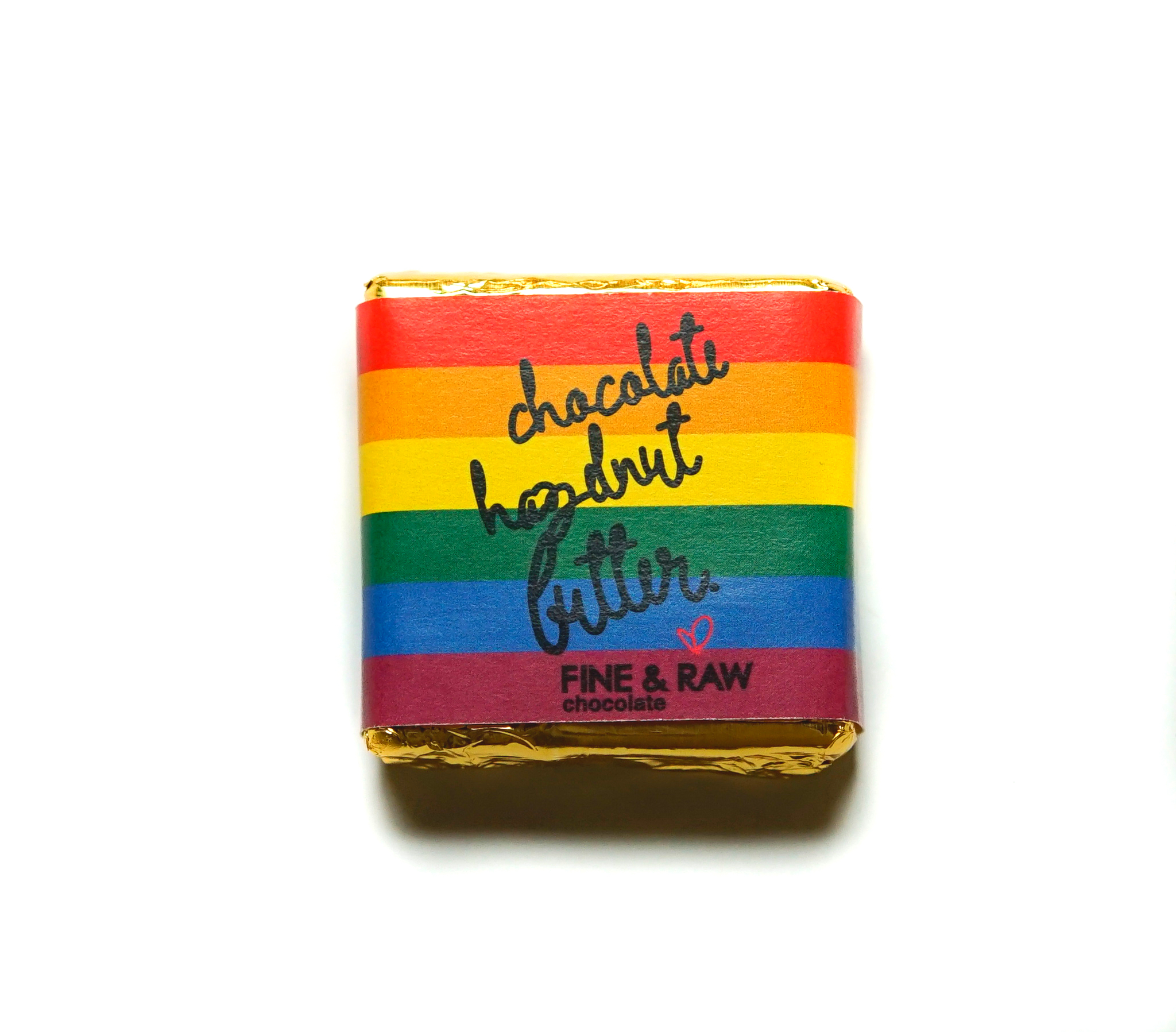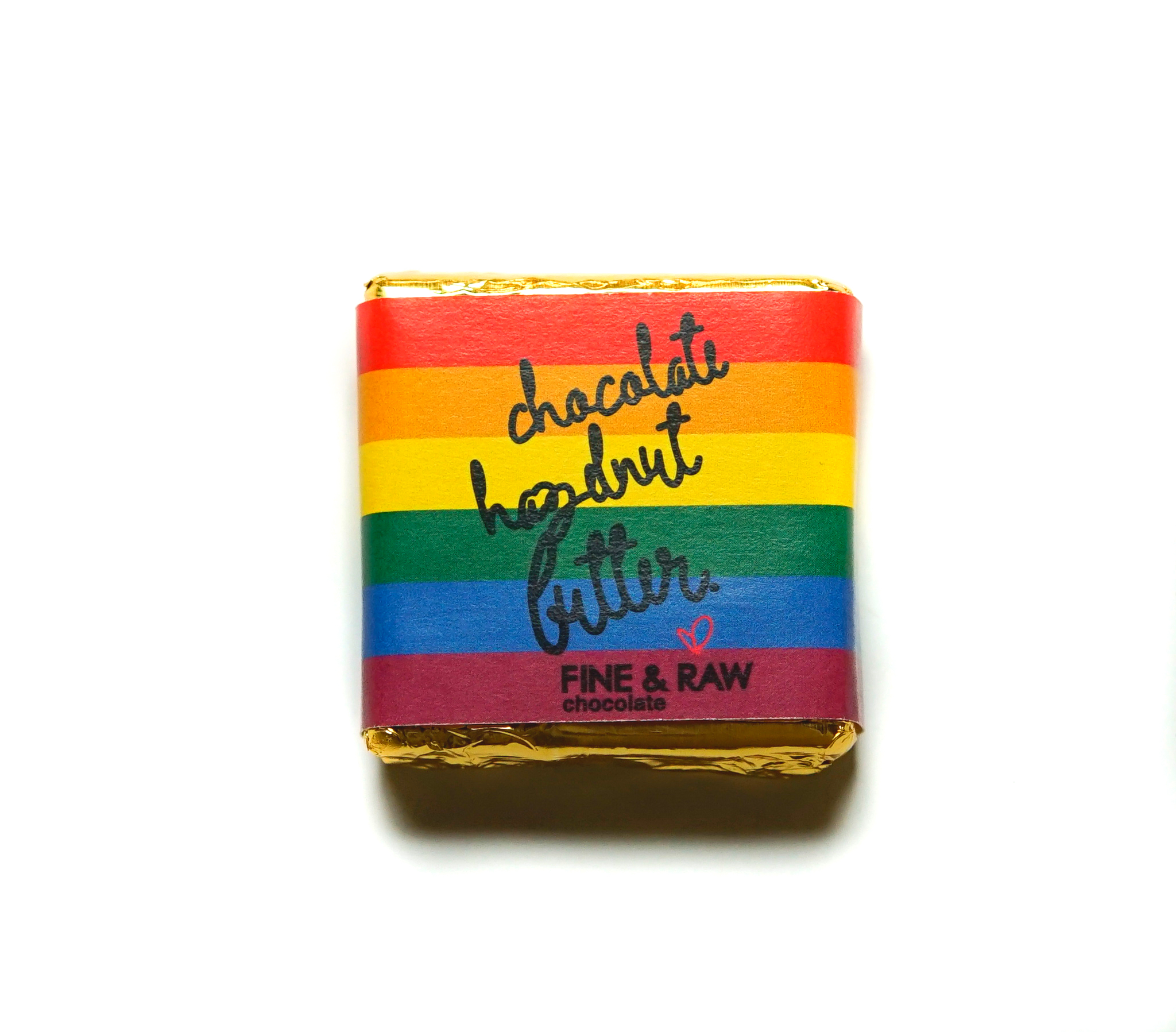 Pride Edition Mini Hazelnut Chunky
FINE & RAW is celebrating Pride Month 2019 with a limited edition Pride Flag wrapped edition of our delicious Mini Hazelnut Chunky. 5% of all proceeds will be donated to NYC's LGBT Community Center.

About The Center:
Established in 1983, New York City's Lesbian, Gay, Bisexual & Transgender Community Center empowers people to lead healthy, successful lives. The Center celebrates diversity and advocates for justice and opportunity. Each year, The Center welcomes more than 300,000 visits to our building in the West Village neighborhood of Manhattan from people who engage in our life-changing and life-saving activities. To learn more about our work, please visit gaycenter.org.

The universe must have invented hazelnuts so that we could pair them with chocolate. This combination is bliss. Our mini hazelnut chunky, made with our homemade hazelnut butter and raw cacao, may make hazelnut lovers weep with joy.
Ingredients: Organic hazelnuts, organic coconut sugar, organic cacao bean.
Nutrition facts: Serving Size 1 bar (28 g), Servings: 1, Calories 130, Fat Calories 100, Total Fat 11g (17% DV), Sat. Fat 5g (25% DV), Trans Fat 0g, Cholesterol 0mg (0% DV), Sodium 0mg (0% DV), Total Carb 13g (4% DV), Fiber 4g (16% DV), Sugars 8g, Protein 3g, Potassium 230mg (7% DV),